With football season nearing, here's our ranking of the top 10 places to be in Madison to watch, to eat, to drink, and to tailgate for the Badgers this fall.
10. HopCat (222 W. Gorham St.)
One of the State Street area's newest attractions has become a hot spot already for students during the summer. The bar has over 100 beers on tap and their "Crack Fries" were ranked in the top 10 in the country by Food Network. More importantly for Badger fans, the bar is huge and can hold hundreds of people on gameday. Expect this place to be big on Saturdays, even though we haven't seen it yet on a gameday.
9. Nitty Gritty (223 N. Frances St.)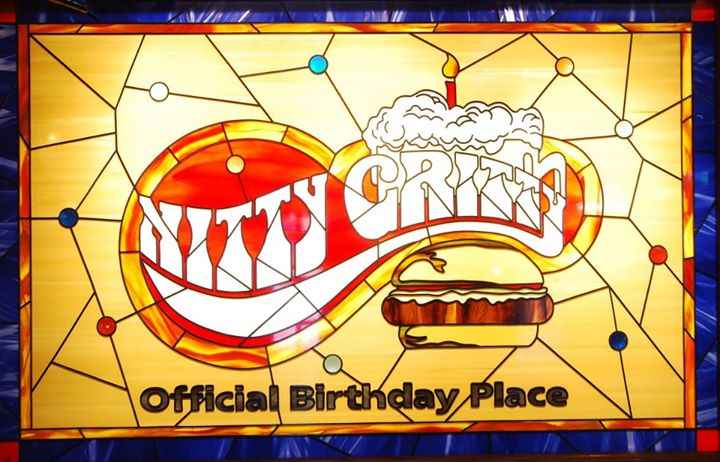 Known as the birthday restaurant of Madison, Nitty Gritty is full of TVs and fun for people of all ages. Only blocks away from the main tailgate scene on Regent Street, a lot of people stop at Nitty Gritty when they are in town. Get a burger, beer, some cheese curds, and enjoy the atmosphere. And, if it's your birthday, make sure to get a balloon and unlimited soda/beer in your birthday cup.
8. Der Rathskeller at Wisconsin Union (800 Langdon St.)
Nothing quite says the University of Wisconsin-Madison like the Union on a nice day. The Union is always packed with fans watching games in the Rathskeller with always plentiful Wisconsin beer, food from the grill, and Babcock ice cream available only a few steps away. The big screen they have for gameday makes a fantastic viewing experience.

7. Wando's Bar & Grill (602 University Ave.)
Home of the famous fish bowl, Wando's is a popular stop for Badger students, alumni, and everyone in between. Their food is cheap as well, and there are plenty of TVs to keep you entertained. You can't go wrong with the If you want to stay until Tuesday, go to bacon night and immediately regret your calorie intake the next morning.
6. The Sett at Union South (1308 W. Dayton St.)

Hosting Badger Bash, the longest running public tailgating party at UW-Madison, The Sett and Union South have a ton to offer outside and indoors after the party. The UW Marching Band always plays before the game along with great food, drinks, and Babcock ice cream, and it's only a few blocks from Camp Randall. The screen inside is one of the largest to watch any Badger games in the city, and it's also a nice food, water, and/or bathroom stop on the way to the game.
5. The Kollege Klub (529 N. Lake St.)

One of Madison's famous bars among college students, the KK is always a hot spot to watch a game. Badgers have been going here for years, and the football team enjoys coming back to the KK after games. The KK is also a popular destination for any type of parents' weekend, so say hello to all of the moms, dads, and parental guardians at the bar.
4. Jordan's Big 10 Pub (1330 Regent St.)
A well-known stop on the way to Camp Randall off Regent St., Jordan's Big 10 Pub empties their parking lot to host a huge tailgate party similar to their competitor Lucky's. Its tailgates, prime location to get to the stadium on Regent Street, and accessible meeting place has been a staple in Madison for years.
3. Chaser's Bar & Grille (319 W. Gorham St.)
Arguably the top bar on campus for students, Chaser's always has a great atmosphere for every sporting event. With an outdoor patio and plenty of room inside to watch the game, Chaser's is a go-to spot for Badger fans. If you don't run into somebody you know there, you need to get out more.
2. Lucky's Bar & Grille (1421 Regent St.)
Another host of lively gameday tailgates, Lucky's hosts a lot of radio stations and is a popular alumni scene. They close off their parking lot and set up tons of tailgate games to make it a great gameday atmosphere. There are almost 50 TVs and delicious Bloody Mary's to keep you company while you meet up with your best friend from the Class of '84.
1. State Street Brats (603 State St.)
The famous bar on State Street has the best viewing atmosphere in all of the city. It's the place where ESPN does live look-ins during big games, and it's where people line up hours before to get a table. Enjoy numerous drink options and the famous brats and sausages.  The upstairs, outdoor patio, and the first floor all have multiple TV screens, and the atmosphere is second to none.
---
Images
Hopcat
Nitty Gritty
Der Rathskeller
Wando's
Kollege Klub
Badger Bash
State Street Brats
Lucky's
Chaser's
Jordan's Big Ten Pubs